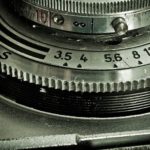 Newsroom 101 has provided a valuable review for many professionals in communications fields — journalism, public relations, health information, corporate communication, blogging, editorial writing, science writing, magazines and related fields.
In Newsroom 101 for professionals, the conditions have been removed from the quizzes so you are free to take any quiz in any order, to stop and start on your own schedule, without being required to achieve any particular standard before you move to the next quiz.
The section for professionals costs $49.95 for an enrollment period of one year. Go here to create an account, pay through Paypal, and start using Newsroom 101.