As a Required Supplement to an Existing Course
Most teachers add Newsroom 101 to a course they teach in journalism, mass communication, public relations writing or related fields because their students need more practice in grammar, usage, spelling and journalistic style than the course can provide.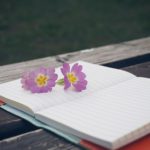 These teachers require the quizzes in Newsroom 101 through a regular schedule of assignments with firm due dates. What to complete and when to complete it is not optional.
Most of these teachers integrate Newsroom 101 into their coursework in some way — even when the course already has a full agenda. They may give periodic in-class, on-paper quizzes based on the homework. They may discuss key topics brought up in Newsroom 101.
Most such courses require students to write material appropriate to the subject and to practice editing one another's work. At these times, students must remember and apply what they learned from Newsroom 101.
Most teachers assign part of the course grade based on the number of Newsroom 101 units completed, combined with student scores on related in-class quizzes.
As Content of a Teacher-Led Course
Some teachers use Newsroom 101 as the main content of a course in language skills. They typically assign specific units as homework, give an in-class quiz on the homework (to motivate students not to fall behind), teach the material in class, and hold discussions on the topics students find most challenging.
When many students disagree over what is correct, some teachers divide the class into groups where students then research the topic and argue for their solution. This can produce lively debates and help students develop the skill of finding answers for themselves.
Characteristically, such a course also requires students to write and edit passages where students apply their skills in grammar, usage, spelling and journalistic style.
In such a course, the pretest can be helpful in identifying the areas of greatest student need, and the posttest can be a useful tool for evaluating both student performance and the course itself.
As a Teacherless Course
Some programs require students to pass an entrance exam before they can take courses in the major. Some require all students to take a prerequisite course that reviews basic language skills. Some require students to sign up for a 1-credit course in which they complete Newsroom 101 on their own, under supervision of a faculty member.
These programs require students to pass a qualifying exam after taking Newsroom 101. Some use a test of their own; some use the posttest that is part of Newsroom 101.
One university program offers two sections of Newsroom 101 per semester. The first section is for students who did not pass the qualifying exam on grammar and style. The second section starts halfway through the semester and is reserved for students who passed the qualifying exam but demonstrate in their coursework that they still need a concentrated review of grammar, usage, spelling and AP style. Such an approach focuses on helping students master the skills required by the major and gives a second chance to those who are falling behind.
As Content of a Supervised, Required Lab
Some programs require students to come to a computer lab once or twice a week where they work through Newsroom 101. A teacher supervises the lab, assists with technical issues, answers questions, and provides additional instruction. The lab may also include other assignments and  tests. The lab may be required for all majors or for those who have not yet passed a qualifying exam to enter the major.
Making a Selection of Quizzes to Assign
Although some students work best at their own pace, Newsroom 101 works best for most students when they have specific assignments and deadlines.
The chart below suggests how you might require around 200 quizzes, or around 100 (without AP style).
A Selection of 201 Quizzes
Unit
No. Quizzes
Quiz Name
201
Total
1
Quiz 1
Pretest
6
Pretest
AP Style
65
AP Style
6
AP Short Overview
Grammar
2
Grammar quick introduction
21
Parts of speech, phrases and clauses
7
Nouns
3
Verbs 1-3
1
Verbs all
9
Pronouns, readings plus quizzes
8
Subject verb agreement 1-8
2
Lay and Lie, 1 and 2
2
Passives 1 and 2
5
Who and Whom 1-4 and Review
5
Some other aspects of grammar + Review
1
Grammar ALL review
Punctuation
7
Intro to commas
4
Comma quizzes 1, 2, 3, Review
4
Possessives 1, 2, 3, Review
9
Hyphens quizzes 1-6 + 3 Reviews
1
General punctuation Quiz
Usage
20
Word usage 1-16, plus 4 reviews
6
Choose the Correct Expression 1-5 and All
Posttest
6
Posttest
A Selection of 110 Quizzes WITHOUT AP STYLE
Unit
No. Quizzes
Quiz Name
110
Total
1
Quiz 1
Pretest
6
Pretest
AP Style
0
AP Style
6
AP Short Overview
Grammar
2
Grammar quick introduction
21
Parts of speech, phrases and clauses
7
Nouns
3
Verbs 1-3
1
Verbs all
9
Pronouns, readings plus quizzes
8
Subject verb agreement 1-8
2
Lay and Lie, 1 and 2
2
Passives 1 and 2
5
Who and Whom 1-4 and Review
5
Some other aspects of grammar + Review
1
Grammar ALL review
Punctuation
7
Intro to commas
4
Comma quizzes 1, 2, 3, Review
4
Possessives 1, 2, 3, Review
9
Hyphens quizzes 1-6 + 3 Reviews
1
General punctuation Quiz
Usage
20
Word usage 1-16, plus 4 reviews
6
Choose the Correct Expression 1-5 and All
Posttest
6
Posttest